About Eats and More®
Eat to be Happy and Healthy
We all eat.  We eat with our eyes and with our stomachs.  Research shows that we usually decide how much to eat, when to eat, and even what to eat based on what we see and because of habits we've formed over the years — not because of hunger or reasoned thinking.  So, not only is the food itself important, the way it is prepared and presented is important, too.
At Eats and More® our philosophy is that "we are what we eat" and that food is both love and a glue that binds people together. We firmly believe that food acts as a universal language that can transcend cultures, religions, and demographics.  Not everyone has the same means or access to food, but look around the world to see how people gather together to eat even in dire circumstances.
Eats and More® makes available a selection of kitchen, dining and food products to help you prepare, bake, and serve food.  We also have a selection of "themed" food filled boxes to give as thoughtful, celebratory, or "I'm thinking of you" gifts.
Eats and More® is a woman owned business with products picked and assembled by its owner who is an educator (PhD), nurse, life and wellness coach, Mom of three and YiaYia (Grandma) of five who grew up in her family's diner.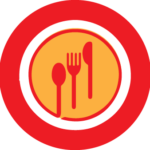 For your unique kitchen and dining needs and "I'm thinking of you" gift packages, visit our
Connect with Us On

Contact Us
[email protected]
624 Weed Street New Canaan, CT 06849
203-972-3034