About myfoodMAPs®
Doesn't everyone want more energy and vitality combined with joints that don't creak (too much) and a non-expanding waistline?
Food might provide the solution.  You are what you eat — but everyone's body is different.  How you nourish it to get that energy, vitality, and waistline is specific to you – not your partner, your best friend, or your neighbor down the street.
MyfoodMAPs' primary goal is to help you identify, love, and enjoy the food that works best for you. We do that through education, consulting, and the products we sell. A secondary objective is to encourage children to learn about food – what it is, how to prepare it, and how it affects all aspects of their lives.
We don't give standard "eat this" advice. We use research-based information, tools, and strategies to help you map out a plan for eating that works for you, your body, and your lifestyle.   You can participate in life without "What should I eat?" always ringing in your ears.
Our blog: http://EatOutEatWell.com, uses a light-hearted yet strategic and research-based approach to help you understand the connections between the food you eat and how you behave and feel.
The products we sell through our ecommerce sites are: food (mostly, but not exclusively, teas, spices, and baking items); items for food and baking preparation; kitchen and dining utensils and serveware; food and kitchen related gifts; and cooking implements for children. Don't be surprised to see some cookies, candy, and baking items in our inventory. There's room for all kinds of food choices within a healthy eating lifestyle.
It takes time and energy to shop for, prepare, and serve food. Let our products help you.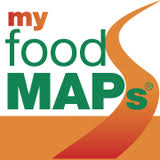 myfoodMAPs®
Gives you a roadmap – a plan — for eating well and developing healthy eating habits that work with your personal preferences and lifestyle.
acknowledges that there isn't a "one size fits all" personal healthy eating style.
uses education to give you tools, strategies, and information to make the best eating choices in a variety of situations.
uses accountability tools to encourage and support your efforts.
teaches you to differentiate between head (emotional) hunger and real hunger and how to identify and deal with your eating cues and triggers. However, it does not demand Spartan eating and refraining from Christmas cookies.
acknowledges that it is not just about the food — but also about the pleasure, communal spirit, and traditions associated with eating.
For more information, please visit our blog http://EatOutEatWell.com or contact us using the form below.
Follow us on Pinterest, Facebook, Twitter, Google+, and Instagram.
"Let food be your medicine and medicine be your food."
Hippocrates' words (circa 400 BC) ring as true now as they did then.