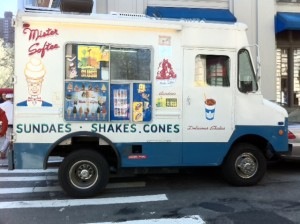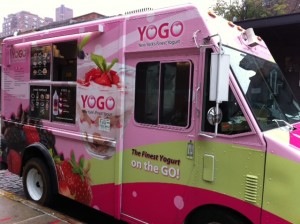 On the streets of New York . . .
Yogo — spotted in the Meat Packing District — is served to order, non-fat frozen yogurt, in a cone or cup, with assorted toppingsl
Mr. Softee — spotted on the Upper West Side — is soft ice cream that comes as sundaes, shakes, cones, and other pre-wrapped treats with lots of kid appeal. Let's not forget the famous Mr. Softee song that signals the truck's presence. Ever have a truck park right outside your windows or next to your kid's soccer game?