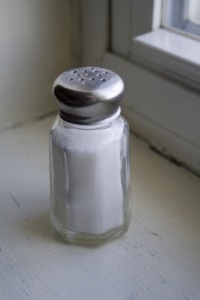 Season cold food "generously but judiciously" according to the Sept/Oct 2011 edition of Cook's Illustrated.
According to their "25 Tips For improving Flavor," chilling foods dulls flavor and aroma so it's important to compensate with more aggressive seasoning.
Cook's Illustrated says that to keep from going overboard you should season with a normal amount of salt before you chill your food.  After it's chilled sample it and add more seasoning to taste just before serving.