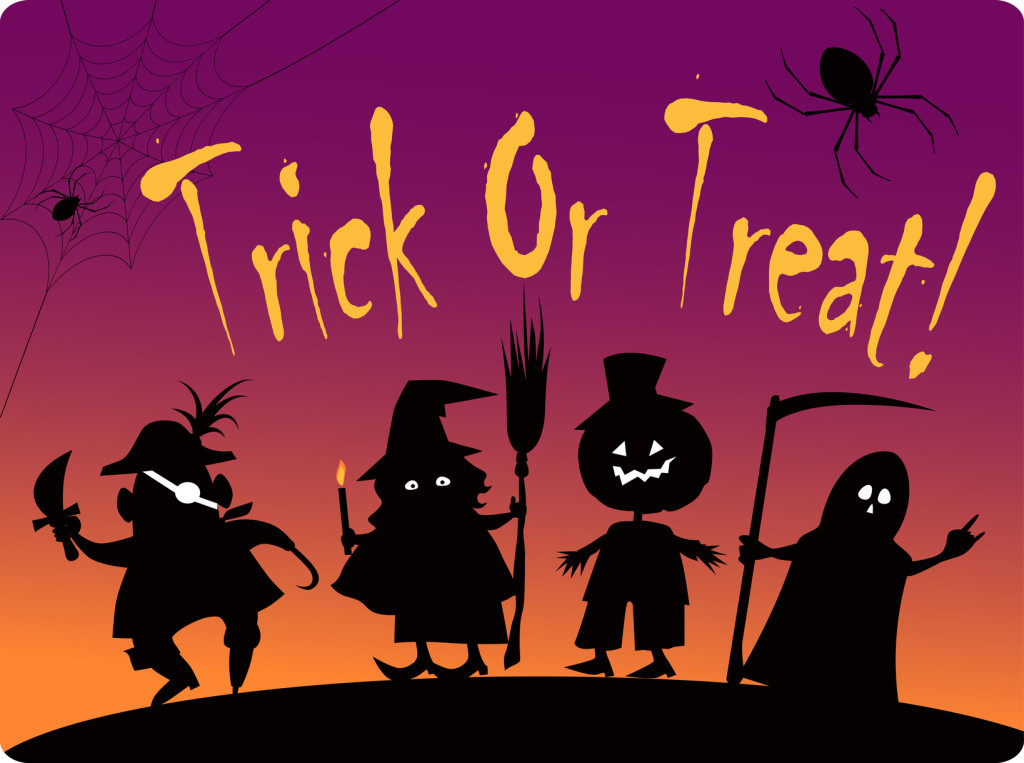 Ah — Halloween candy! It's pretty hard to escape because it's everywhere – on desks, in restaurants, even in my veterinarian's office in a nice purple bowl with a dog bone painted on the side.
Halloween week accounts for about eight percent of yearly confectionery sales and 34% of seasonal candy sales (like Christmas and Valentine's Day). Only Easter, the next largest candy holiday, comes close.
FYI: The top five candies of all time — click here for the list of the top 50 – even though you might not agree:
Reese's peanut butter cups
Twizzlers
Snickers
Hershey's Kiss
M&Ms
Can't resist – do you invade your kid's Trick or Treat bag — what do you go for first?
Don't feel guilty — If you've ever swiped candy from your kid's trick or treat bag, you're certainly not alone. According to the National Confectioners Association, 90% of parents confess they occasionally dip into their kid's stash. I know I sure did.
It's been estimated that, on average, a child in the US collects between 3,500 and 7,000 worth of candy calories on Halloween night.
Parents invade that collection big time — they eat one candy bar out of every two a child brings home.  Their favorite targets are snack-sized chocolate bars (70%), candy-coated chocolate pieces (40%), caramels (37%) and gum (26%).
In Case You Want To Pick The Least Caloric Candy . . .
Here are the calories in some popular Halloween candy – just in case you might want to minimize the caloric damage (you didn't read that wrong — candy has a big range of calories and fat grams) – and, just so you know — minis are small square candies while snack-size and fun-size are usually about 2 inches long:
25 calories or less:
3 Musketeers, Mini
Hershey's Kiss
Smarties Candy Roll
30 – 50 calories each:
Airheads, Mini Bar
Kit Kat, Miniature
Milky Way, Mini
Peppermint Pattie, Fun size
Reese's Peanut Butter Cups, Miniature
Snickers, Miniature
Starburst, 2 Fun Size pieces
Twix Caramel Cookie Bars, Mini
50 to 70 calories each:
3 Musketeers, Fun Size
Hershey's Milk Chocolate, snack size
Jolly Ranchers Lollipop
Skittles, Fun Size Bag
Sour Patch Kids, Treat Size
Swedish Fish, Treat Size
Tootsie Roll Pop
70 to 85 calories each:
Brach's Candy Corn: 10 pieces
Butterfinger, Fun Size
Kit Kat, Fun size; 73 calories
Milky Way, Fun Size
M&Ms, Fun size bag
Reese's Peanut Butter Cup, Fun size
Snickers, Fun Size
Tootsie Rolls, 3 midgee pieces
Happy Halloween!