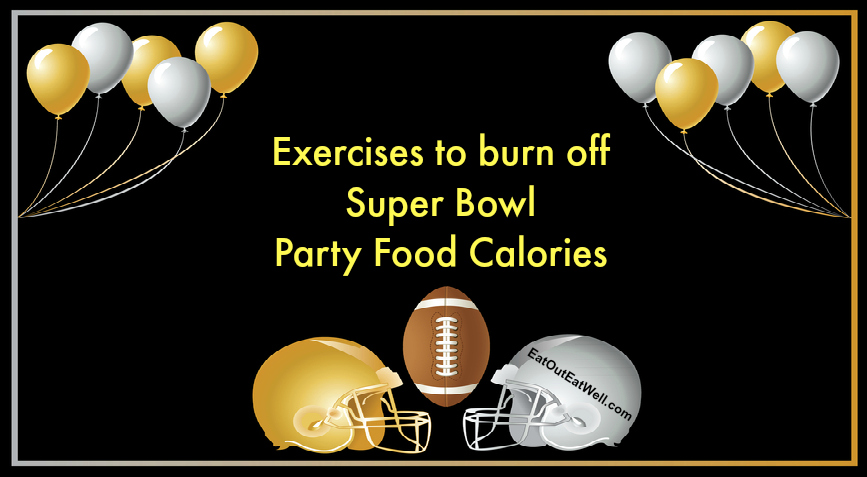 Will you be watching the big game? Maybe you're more interested in the food than the game. Either way, according to the Calorie Control Council, the average game watcher chows down on about 1,200 calories worth of food and snacks on game day.
Here are some exercises (some a little wacky) to burn off the game day food overload. The numbers are just estimates – there's always a wide variety of calories in foods depending on who makes them and who dishes them out. And, people come in all different sizes, shapes, and metabolisms meaning that everyone burns off calories at a different rate.
The Exercises
One pig in a blanket (mini hot dog wrapped in dough) has about 66 calories. To burn off a serving of three you'd need 68 minutes of playing catch.