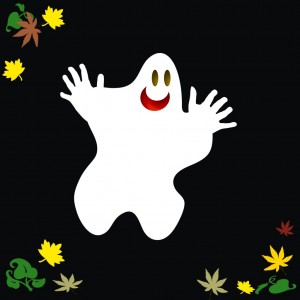 What do you think:  3500, 5000, 7500???  Keep in mind that it takes 3500 calories (above your daily caloric needs to gain a pound.
A public heath expert estimated that, on average, a child in the US collects between 3,500 and 7,000 candy calories on Halloween night.
To burn off 7000 calories, a one hundred pound child would have to walk for almost 44 hours or play full-court basketball for 14.5 hours.
What's In The Trick or Treat Bag?
A NYC mom wrote down what was in her daughter's trick or treat bag after she returned home on Halloween. Then the curious mom calculated the calories.
Here's what was in her daughter's Trick or Treat bag:
8 Hershey's Kisses (Peanut butter, regular, almond and caramel)
3 Hershey's Bars
1 Starburst
1 Jolly Rancher
1 Jolly Rancher Stix
12 Peanut Butter Cups
1 Reese's Fast Break Bar
3 Fun Size Snickers
1 M & Ms
3 Caramels
6 Jawbreakers
3 Skittles
2 Baby Ruths, Fun Size
3 Butter Fingers, Fun Size
5 Kit Kat, Fun Size
2 Peppermints
2 3 Musketeers
1 Hot Tamales
8 Hard Candies
2 SweetTarts
1 Cookie
1 Mini Dove Chocolate
14 Lollipops
2 Now and Laters
2 Super Bubbles
1 Milky Way, Mini
2 Mary Janes
What her daughter estimated she had already eaten from the bag:
1 Nestle Crunch
4 SweetTarts
1 Peppermint
2 Hard Candies
1 Ring Pop
2 Mini Boxes of Nerds
1 Snickers, Fun Size
1 Caramel
2 Twizzlers
For more holiday eating tips, strategies, and information check out my book,  The Sensible Holiday Eating Guide:  How To Enjoy Your Favorite Foods Without Gaining Weight, available from Amazon for your kindle or kindle reader.