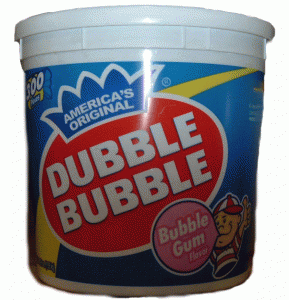 Junk Food Has Been Around For A While . . .
Quite a while, as a matter of fact.  It's been around for centuries in all cultures and all over the world, but America has done one heck of a job coming up with a whole slew of varieties of junk food;  then branding, mass producing, and eating it. According to the New York Times, the history of junk food as we know it is an American back story interlaced with genius, serendipity,  and plain old cleverness.
Junk Food:  A Phenomenon That Changed America
Andrew F. Smith, author of the Encyclopedia of Junk Food and Fast Food includes soft drinks, ready made burgers, salty snacks, candy, and ice cream – foods with little or no nutritional value and/or high fat and calories — in his definitions of junk and fast food.  He sees junk food "as an incredible phenomenon that's changed America, for better and worse."
A Look Back At Some Favorites
From the New York Times

1896:  Cracker Jack – America's First Junk Food?
Yes indeed, according to Mr. Smith.  The molasses, popcorn, and peanut combo was first sold by street vendor brothers at  Chicago's 1893 World's Fair.  They perfected it by 1896 and called their treat Cracker Jack.  They ultimately created a product that was, and is, salable and commercially viable and salable.
1905:  Tootsie Rolls — The First Individually Wrapped Penny Candy
Originally manufactured in New York City,  their production changed junk food because they were the first individually wrapped penny candy. The chewy chocolate taste was — and still is — a bonus.
By accident, on a cold night in San Francisco in 1905, an 11 year old left a powdered soda drink on the porch with a stirring stick still in it. The next morning: frozen sweet stuff on a stick.  Years later, Frank W. Epperson applied for a patent for his discovery.  He initially called the treats Epsicles but his children called them Pop's 'sicles.  Unilever now sells two billion of them each year in the US.
1928:  Dubble Bubble, Stretchier Gum
Walter E. Diemer, an accountant for Philly's Fleer Chewing Gum Company, fooled around trying to produce a gum base that could be blown into bubbles.  When he finally had a batch that was  stretchier and less sticky than most other gums, he sent 100 pieces to a candy shop and they sold out in one afternoon.
Fleer started selling the gum, calling it Dubble Bubble. Even though it became a global sensation, Mr. Diemer never received any royalties and retired from Fleer in 1970. He felt that he'd done something with his life by making kids happy around the world.
1930:  Twinkies, Two For A Nickel
James A. Dewar, manager of a Chicago baking plant during the Depression, saw that shortcake pans used during strawberry season just sat around the rest of the year. He put them to use by baking little cakes injected with  banana cream filling, and called them Twinkies (inspired by a billboard that advertised Twinkle Toe shoes).  Price:  two for a nickel. Bananas were rationed during World War II so he replaced the banana cream with vanilla cream. Hostess now bakes 500 million Twinkies a year.
Do you have any favorite junk food trivia?