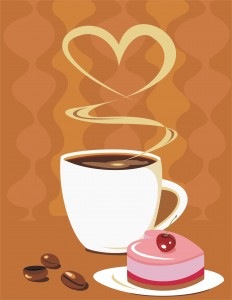 You've spent the day shopping – or working – or taking care of the kids – or any combination of the above – and by mid- afternoon you really want a nice, hot satisfying treat.  It's pretty tough to resist some of the irresistibly named hot and flavorful drinks that Starbuck's and Dunkin' Donuts have to offer.
Hot Chocolate
This is what Starbuck's has to say about their hot chocolate — how can you resist?
"Do you remember your first hot chocolate? Sweet, creamy comfort in a cup. You instantly pegged it the best drink on earth. Chances are you'll feel the same about our version of this classic beverage. Made with steamed milk, vanilla and mocha-flavored syrups, and topped with a generous swirl of sweetened whipped cream, we bet it tastes even better than the one you remember."
Coffee Drinks And Hot Chocolate
Here's the nutritional information for some Starbuck's and Dunkin' Donuts drinks so you can make your best informed choice even if something else sounds so wonderful .
Starbuck's Hot Chocolate, grande (16 oz), 2% milk with whipped cream:  370 calories; 16g fat ; 50g carbs; 14g protein; 25mg caffeine.  Without whipped cream: 290 calories
How About Some Plain Coffee?

If you want something hot you could just have plain black coffee for a bargain basement 5 calories.  The trick is controlling the extras to avoid making your coffee just another sneaky calorie bomb.
Brewed coffee, grande (16 oz), black:  5 calories
Heavy cream, 1tbs:  52 calories
Half-and-half, 1 tbs:  20 calories
Whole milk, 1 tbs:  9 calories
Fat-free milk. 5 calories
Table sugar, 1tbs:  49 calories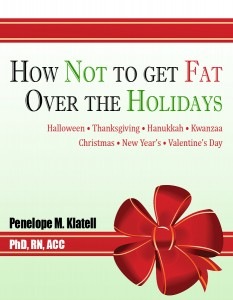 For more help in choosing, eating, and enjoying holiday food — from Halloween through Valentine's Day, invest 99 cents for my new ebook, "How Not To Get Fat Over The Holidays."
You can buy it for Amazon Kindle, at Barnes & Noble.com, and through iBooks (iTunes store/Health, Mind and Body).