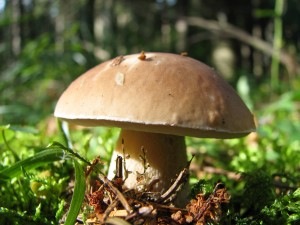 In my last post, Are There Veggies In Your Veggie Burger, I talked about the ingredients in some commercial veggie burgers. A veggie burger patty can be made from any combination of vegetables, legumes, nuts, dairy products, mushrooms, soy, wheat, or eggs.  Many commercial veggie burgers are soy based.  Defatted soybean meal, is the  primary, low-cost source of protein for these burgers and for many prepackaged meals – as well as for animal feed.
Then There's The Extras
Although most veggie burgers are fairly low in calories and in fat and are often thought of as a healthy alternative (which they may or may not be), don't forget the extras — they add a ton of calories, not all of them healthy.
The add-ons include the bun the burger comes on, some cheese, more veggies (maybe grilled with oil), and the dressing.  Mayo adds a ton of calories — Hellman's has 90 calories and 10g of fat (2 saturated) per tablespoon.  Flavored mayonnaise, pesto, chipotle and others, is still mayonnaise – and still racks up the calories and fat grams.  Don't be fooled by "special" sauces, either.  They are usually fat based – after all a restaurant wants their veggie burger to be tasty and filling.
If it's a pure vegetable burger you're aiming for, try a Portobello mushroom as the patty as in the recipe below.
Portobello Mushroom Burgers
Here's the Mayo Clinic's recipe for Portobello Mushroom Burgers (Serves 4)
One mushroom burger (note these stats are for one burger – the recipe is for four — has  283 calories, 8g protein, 9g fat (1 saturated), 140 mg sodium, 46g carbs, 9g fiber, 8g protein.
Ingredients: 4 large portobello mushroom caps, 5 inches in diameter
 * 1/3 cup balsamic vinegar
 * 1/2 cup water
* 1 tablespoon sugar
* 1 minced garlic clove * 
1/4 teaspoon cayenne pepper (optional) * 
2 tablespoons olive oil * 
4 whole-wheat buns, toasted
* 4 slices tomato
* 4 slices red onion
*2 bibb lettuce leaves
Clean the mushrooms with a damp cloth, remove their stems, put them in a glass dish, stem (gill) side up.
Whisk the vinegar, water, sugar, garlic, cayenne pepper and olive oil fpr the marinade and drizzle it over the mushrooms. Cover and marinate in the fridge for about an hour, turning the mushrooms once.
Heat a grill or broiler. Lightly coat the grill rack or broiler pan with cooking spray and position it 4 to 6 inches from the heat source.
Grill or broil the mushrooms on medium heat, turning often, until tender, about 5 minutes on each side, basting with the marinade to keep them from drying out.
Put each mushroom on a bun and top with 1 tomato slice, 1 onion slice and 1/2 lettuce leaf. Serve immediately.
Black Bean Veggie Burgers
Here's another recipe from allrecipes.com that is primarily vegetables.
Per burger (without extras):  198 calories, 3g fat, 607 mg sodium, 33.1g carbs, 11.2g protein
Ingredients: 1 (16 ounce) can black beans, drained and rinsed  *  1/2 green bell pepper, cut into 2 inch pieces  * 1/2 onion, cut into wedges  *  3 cloves garlic, peeled  *  1 egg  *   1 tablespoon chili powder  *   1 tablespoon cumin  *   1 teaspoon Thai chili sauce or hot sauce  *   1/2 cup bread crumbs
Preheat an outdoor grill for high heat or preheat oven to 375 degrees.  Lightly oil tin foil or a baking sheet.
Mash the black beans with a fork until thick and pasty.
Finely chop the bell pepper, onion, and garlic in a food processor.  Stir into mashed beans.
Mix together the egg, chili powder, cumin, and chili sauce and stir into the mashed beans. Mix in bread crumbs until the mixture is sticky and holds together. Divide into four patties.
If grilling, place patties on foil, and grill about 8 minutes on each side. If baking, place patties on baking sheet, and bake about 10 minutes on each side.
Other Options
There are plenty of recipes for veggie burgers made with beans, lentils and chickpeas and with brown rice, bulgur, and faro, and other grains (as well as good quality bread crumbs) as binders.  Mushrooms are common because of their meaty flavor and bulk.  Use your favorite vegetable.  Be creative.  You can make wonderful veggie burgers with a high vegetable content, a high deliciousness quotient, and without non-plant additives and binders.
If you don't want to go all veggie, think about perking up your beef or turkey burgers by adding veggies to them. It lightens up the calories and adds a nutrient punch.  The veggies can be roughly chopped, or, for the finicky – try pureeing them (not to liquid a consistency) and then adding them to burgers or meatloaf.
One of my sons played lacrosse in college.  At team barbecues they always had some portobellos to throw on the grill for the vegetarians on the team.  It's as easy as tossing on hunks of meat.  Try it some time.  Enjoy.