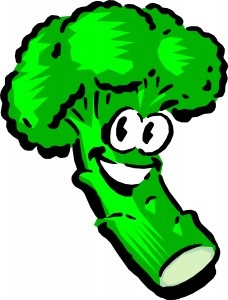 Are you thinking about eating more vegetables and less meat but worry about getting enough protein?
Of course you can always get protein from excellent non-meat sources like eggs, fish, nuts and seeds, certain grains, and low or non fat dairy products.  But what about vegetables?
Beans and Legumes
Many people are aware that beans can be good protein sources.
For example, here's the number of grams of protein in one cup of:
Cooked soybeans, 29 grams
Cooked black beans, 15 grams
Cooked kidney beans, 13, grams
Cooked chickpeas, 12 grams
Cooked pinto beans, 12 grams
Cooked black-eyed peas, 11 grams
What About Other Veggies?
Here's the number of grams of protein for one cup of each of these vegetables:
Cooked lima beans, 10 grams
One medium potato, 4 grams
This Is Not A Complete List
There are other vegetable sources of protein, too.  These are just examples of some of the more common veggies that can serve as protein sources.  For a more complete list you can always check the USDA's data base.
Spinach On Your Sandwich
For upping your protein – especially in a meatless meal – try adding some raw spinach instead of lettuce on your sandwich.  How about broccoli slaw instead of cole slaw, or peas mixed with your pasta?  Sounds good to me!