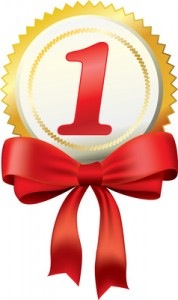 What happens when you're invited to a "command performance"  party or event with a long cocktail hour followed by a fancy multi-course sit down meal?  Or maybe you're going to a gourmet holiday lunch at a friend's house where there will be lots of hot mulled wine, her special entree, and fantastic cookies accompanying mousse for dessert. You've been extremely conscious about eating well but you want to be both polite and eat some of the special foods and still be careful about overindulging on high calorie foods.  How can you enjoy your food, be polite, eat what really appeals to you, and leave with your waistline intact?
What Do You Want the Result To Be?
There's no one-size-fits-all answer since we all have our own needs and preferences. You may swoon over ten- layer chocolate cake while I can ignore it but can never pass up cheese fondue.
Part of the answer lies in figuring out what you really want the end result to be.   Then you can create your own individualized plan  — your own foodMAP — that you can use as a template for what to do when you find yourself in the land of food temptation.
Visualize
Visualizing a situation that you might find yourself in and then rehearsing your actions in your mind ahead of time will help you successfully navigate a whole host of food landmines and eating challenges. That's a technique coaches use to prepare their athletes. They're taught to anticipate what might happen and to practice how to respond to a situation. Sports performance improves with visualization exercises—so can eating behavior.
To do this effectively you have to be clear on what you want the end result to be. Is it to enjoy every kind of food available but in limited quantities – or is it to skip dessert but have a full range of tastes of all of the hors d'oeuvres?  Visualize what the environment will be like, where you're going to be, and with whom. Think about what food is going to be available, how it will be served, how hungry you're likely to be, what your usual eating pattern is like—and what you would like it to be.
Will your host insist you try her special dessert and refuse to take no for an answer? Will you be eating in a restaurant known for its homemade breads or phenomenal wine list? Are your dining companions picky eaters, foodies, or fast food junkies?  Will your host be really annoyed if you don't finish every course at the special sit-down dinner?
Proactive Not Reactive
Be proactive.  Figure out your plan in advance — earlier in the day or the night before. Visualize the situation and if there's temptation or anxiety, close your eyes and picture it. Imagine what people will say and how you will respond in a way that will make you proud of yourself without giving in to external pressures and food pushers.
Armed with your rehearsed plan, go out, use it, and stick to it as best you can. You assume control, not the circumstances and not the food.  You are firmly in charge of what happens and what food and how much of it will go into your mouth.