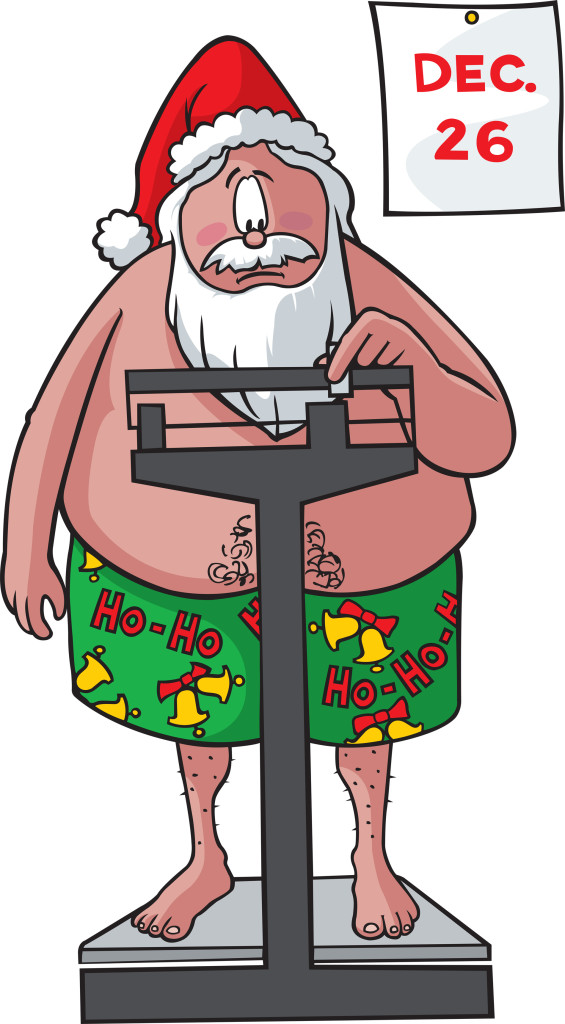 Is holiday food everywhere?  Are you tempted to eat everything?
Here are a couple of helpful hints:
Say "no thank you" to the rolls, the mashed potatoes, and the ice cream.  You can have them any time of the year. Spend your extra calories on something special that's specific to the holidays.  Also say "no thank you" to the food pushers who persist in trying to get you to eat more. Have some polite excuses ready to use.
Keep in mind that a holiday is 24 hours — just like any other day, except that you'll most likely encounter more food challenges. Be selective.  Pass on the muffins at breakfast and save your indulgences for the big meal. Try not to eat a separate meal while you're preparing "the meal"  — it's all too easy to taste hundreds of calories while you're cooking (and cleaning up)!
For more helpful hints download my book from Amazon:  30 Ways To Eat Your Holiday Favorites And Still Get Into Your Jeans.
And
New from iTunes:  Eat Out Eat Well magazine for iPhones and iPads. Head on over and take a look!